By Nele Demeulemeester
14/04/2018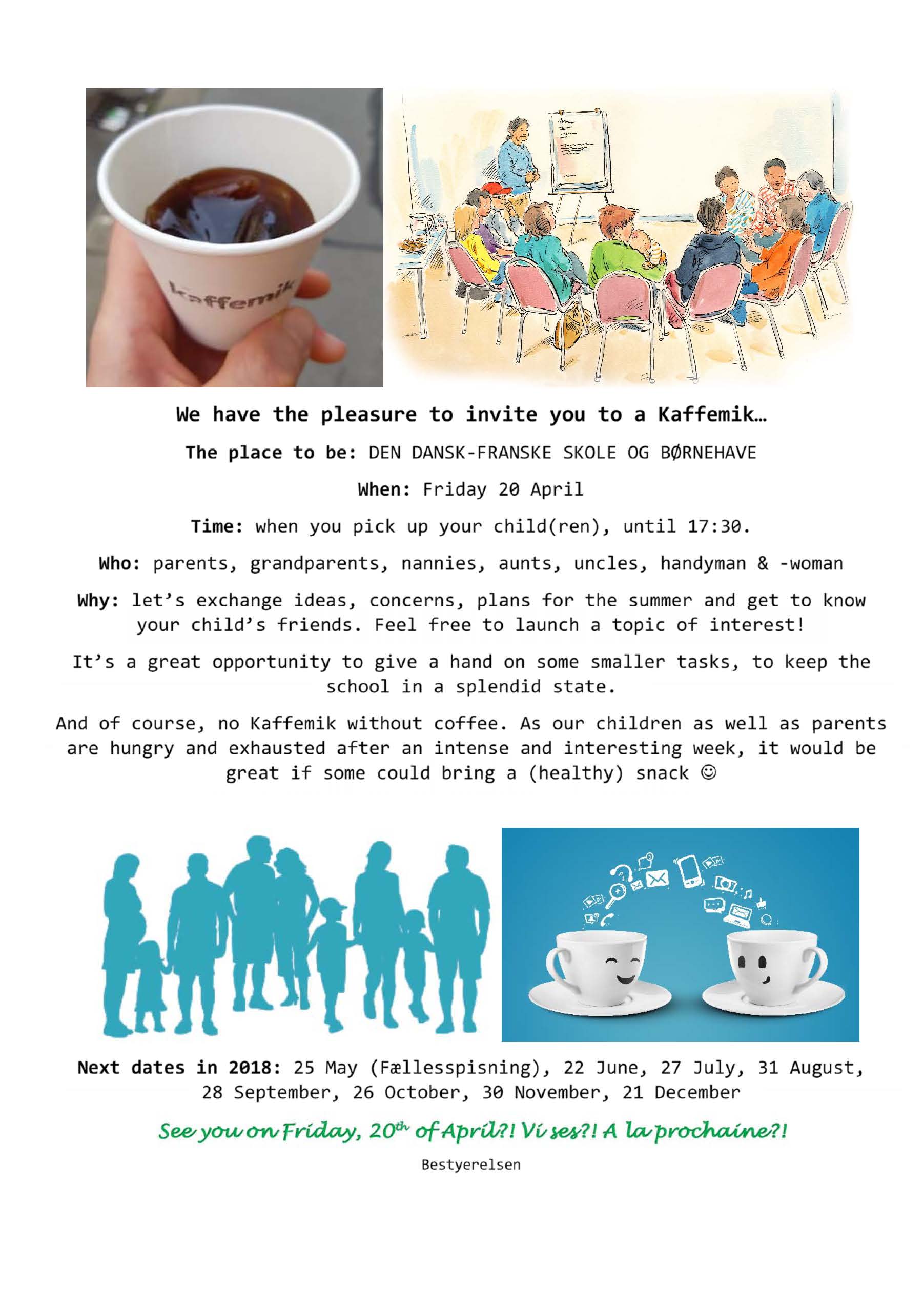 By Nele Demeulemeester
20/03/2018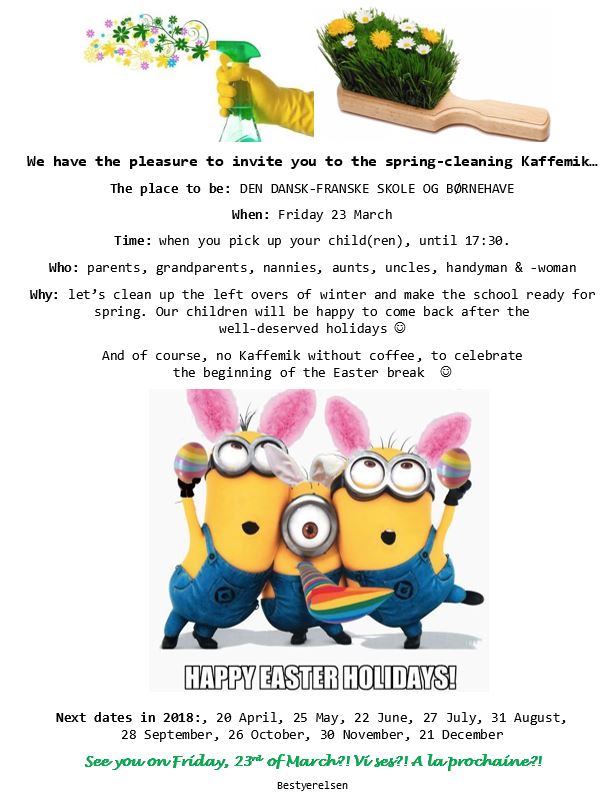 By Nele Demeulemeester
09/02/2018
We have the pleasure to invite you to a Kaffemik…
… a what?! A hyggelige monthly gathering with coffee and a nice chat.
The place to be: DEN DANSK-FRANSKE SKOLE OG BØRNEHAVE
When: the last Friday of the month (or one week before, if this coincides with a holiday)
Dates in 2018: 23 February, 23 March, 20 April, 25 May, 22 June, 27 July, 31 August, 28 September, 26 October, 30 November, 21 December
Time: when you pick up your child(ren), until 17:30.
Who: parents, grandparents, nannies, aunts, uncles, handyman & -woman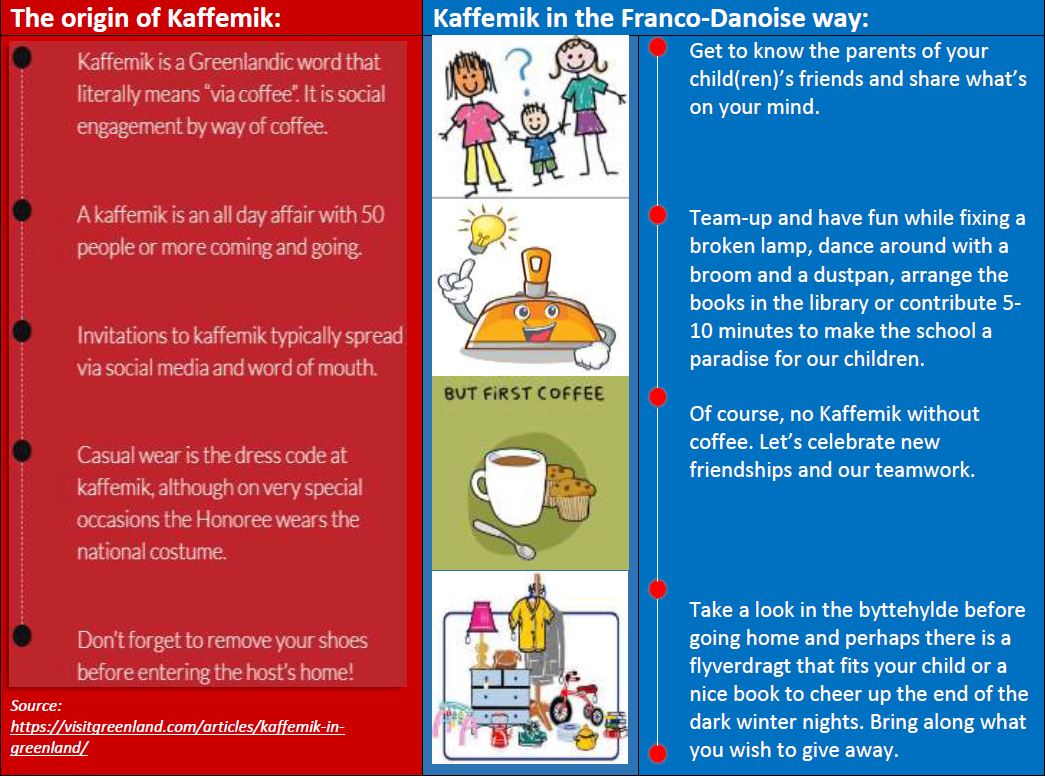 See you on 23rd of February?! Vi ses?! A la prochaine?!
Bestyerelsen