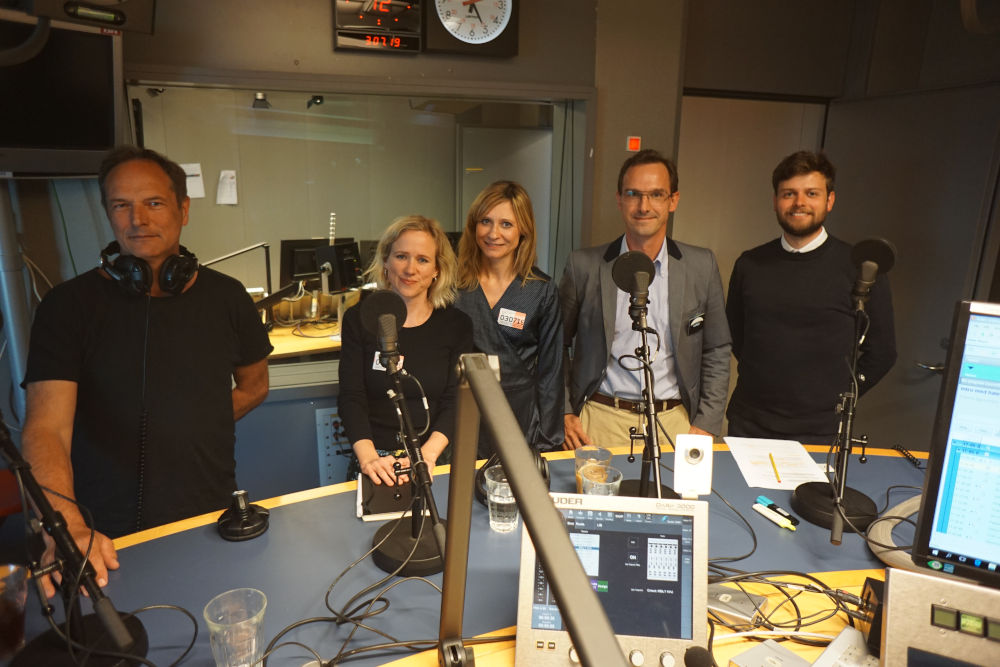 Hermed de noter jeg havde gjort mig op til aftenens debat (link her, 1 time inde i udsendelsen) samt nogle eftertanker. Følte jeg omtrent kom i mål med de fleste af pointerne.
Hvad er det gode børneliv?
Det er jo et meget åbent spørgsmål. Jeg tror det bedste man kan gøre er at sørge for, at der er nogle ingredienser til stede, og så må børnene selv bestemme, hvordan de vil sammensætte dem. Der er noget med tryghed, tillid og selvværd. Evnen til at kunne begejstres. En følelse af meningsfuldhed. At man er god til at indgå i relationer med andre. Man skal kunne give og modtage. At man kan glæde sig over sine venners succes'er. Jeg tror, det er vigtigt, at man dygtiggør sig til noget. De fleste mennesker vil gerne være til nytte, gøre en forskel. Det kan man bedst, hvis man kan noget særligt.
Vi skal værne om børnenes begejstring og motivation – det er en slags indre kompas, som vil være dem til gavn resten af livet. Problemet er, at det ikke sker i dag og sådan har det være i årevis. Som noget nyt har forældrene til institutionsbørnene reageret og det er positivt, men problemet er meget større. Hele skolesystemet er jo omtrent lige så hårdt ramt. Skoletræthed er normen.
Lytte til børnene. Det er lidt en kunst.
Hvad med miminumsnormeringer?
Såvidt jeg kan vurdere, er minimumsnormeringer en kanondårlig idé:
for det første fjerner al denne snak om minimumsnormeringer fokus fra det egentlige problem. Og hvis vi ikke fokuserer på det egentlige problem, får vi ikke løst det. Og så sidder vi her igen om 10 år og undrer os over hvorfor børnene mistrives i vores institutioner. Med lovgivne minimumsnormeringer får vi cementeret den forkerte løsning.
systemet er allerede velfinanseret: som københavnsk vuggestue får man i runde tal kr. 15000 (11000 i kommunalt tilskud og 4000 fra forældrene) per vuggestuebarn om måneden. Vi giver vores pædagoger lærerløn, ca. 10% over pædagogløn, dvs. i runde tal 35000 kr. om måneden, så det er 2.3 børn per pædagog. Der er noget husleje at betale, noget administration og madordning, men den store post er lønninger – ca 2/3 af de samlede omkostninger. For børnehavebørn får vi 8000 per barn, det giver 4.5 børn per voksen. Dertil kommer, at børnene i gennemsnit bruger færre timer i institutionen end de voksne, hos os er det 33 timer om ugen. Såvidt jeg kan se på vores tal, ligger vi sådan set allerede indenfor minimumsnormeringerne (resp. 3 vuggestuebørn eller 6 bh-børn per voksne).
det fundamentale problem er, at de unge mennesker vælger pædagogstudiet fra. Og når man ikke kan fylde pladserne op på studiet, har man heller ikke mulighed for at selektere. Så får man folk ud på den anden side, som aldrig burde være blevet pædagoger. Man har også meget svært ved at tiltrække top-studenterne. Og dem har vi også brug for – dem, der kan lægge planer, strukturere processer, evaluere, designe en kultur. Men den type personer er en alvorlig mangelvare i pædagogmiljøet.
diskursen om minimumsnormeringer er også, at vi bare skal bruge flere hænder. Men det er at tale faget ned. Det vigtige er ikke "hvor mange", men "hvem". Jeg har set dygtige pædagoger have fuldstændig check på en gruppe med 20 børn. Og så er der dem, der ikke kan klare 2.
Hvad kan vi gøre?
Vi skal have tiltrukket de unge, inklusive nogle af de bogligt dygtige. Og potentialet er der: De unge vil gerne have et meningsfuldt arbejde (det er vi lykkedes ret godt med som samfund) og der er næppe noget mere meningsfuldt end at præge de små mennesker på det tidspunkt i deres liv, hvor man kan gøre den allerstørste forskel.
Når man udfører det her arbejde godt, er det reelt små mirakler man oplever i dagligdagen. Det er nærmest til at få tårer i øjnene af.
Det er helt utroligt, så mange positive fortællinger der er i faget. Jeg tror vi skal hen i en ny ligevægt i samfundet, hvor der er kæmpe søgetryk på de didaktiske uddannelser. I Finland er det 1 ud af 10, der bliver optaget på læreruddannelsen. Og det burde jo være normen herhjemme også. Det er den slags historier, der skal udbasuneres.
Fra politisk side kan man også gøre noget. F.eks. lave pædagog- og læreruddannelserne 5-årige. Man skal så bare lige huske, at det er fag, der kræver en enorm mængde praktisk erfaring.
Folkeskolens formålsparagraf
(Vi kom ikke omkring grundskolen. Den har en fremragende formålsparagraf, som jeg ikke mener det nuværende system lever op til.)
§ 1. Folkeskolen skal i samarbejde med forældrene give eleverne kundskaber og færdigheder, der: forbereder dem til videre uddannelse og giver dem lyst til at lære mere, gør dem fortrolige med dansk kultur og historie, giver dem forståelse for andre lande og kulturer, bidrager til deres forståelse for menneskets samspil med naturen og fremmer den enkelte elevs alsidige udvikling.
Stk. 2. Folkeskolen skal udvikle arbejdsmetoder og skabe rammer for oplevelse, fordybelse og virkelyst, så eleverne udvikler erkendelse og fantasi og får tillid til egne muligheder og baggrund for at tage stilling og handle.
Stk. 3. Folkeskolen skal forberede eleverne til deltagelse, medansvar, rettigheder og pligter i et samfund med frihed og folkestyre. Skolens virke skal derfor være præget af åndsfrihed, ligeværd og demokrati.
Eftertanker
Mathias spurgte under debatten, hvorfor det var, at kun få pædagoger klarer prøveperioden. Det kandidaterne oftest fejler på, inklusive uddannede pædagoger, er:
manglende "antenneværk": de hører ikke de tidlige krisesignaler og ender i brandslukningsmode. Vi har tit fra forældre hørt, at de har en fornemmelse af, at personalet (det faste) har en slags 6. sans.
manglende anerkendelse af børnenes behov for millimeterretfærdighed: små ting kan have stor betydning for de små mennesker. Det er man nødt til at anerkende, ellers går det ud over relationen/tilliden.
manglende fokus på opgaven: man kan måske synes, at det kan være kedeligt at være alene ude på legepladsen kun omgivet af børn. Men det er alletiders lejlighed til at opbygge relationer med dem, spørge ind til, hvordan det går osv. Det er ikke tidspunktet til lige at insta'e eller snap chatte.
manglende sans for organisation: vi har meget vi skal nå, og det kræver at vi organiserer os effektivt. Det skal f.eks. ikke tage en halv time at skære frugt til 20 børn. Og hvis det gør, så sørger man for at organisere sig således, at f.eks. nogle af børnene bliver involveret.